Near the port of Antwerp lies the village of Doel. A village that has been in the way of the megalomaniac expansionary urges of Antwerp for decades, and now finally has to disappear. While Doel is slowly dying, the elderly Emilienne attempts to keep up a pretence of normality. At her kitchen table village life seems to continue like nothing has changed. But when her close friends leave, the village priest dies and demolition begins, the downfall seems inevitable.
feature length documentary | 78 minutes | 16 mm
written & directed by
Tom Fassaert
| camera:
Daniël Bouquet
&
Diderik Evers
| sound:
Victor Horstink
| editing:
Tom Fassaert
,
Thabi Mooi
&
Axel Skovdal Roelofs
| mix:
Jan Willem van den Brink
| music:
Tobias Borkert
| poster photography:
Stephan Vanfleteren
| co-producer:
Willem Thijssen
/
CinéTé
| production:
Digna Sinke
/
SNG film
 | Belgian broadcaster:
VRT / Canvas
| made with support from:
Nederlands Filmfonds, Mediafonds, Vlaams Audiovisueel Fonds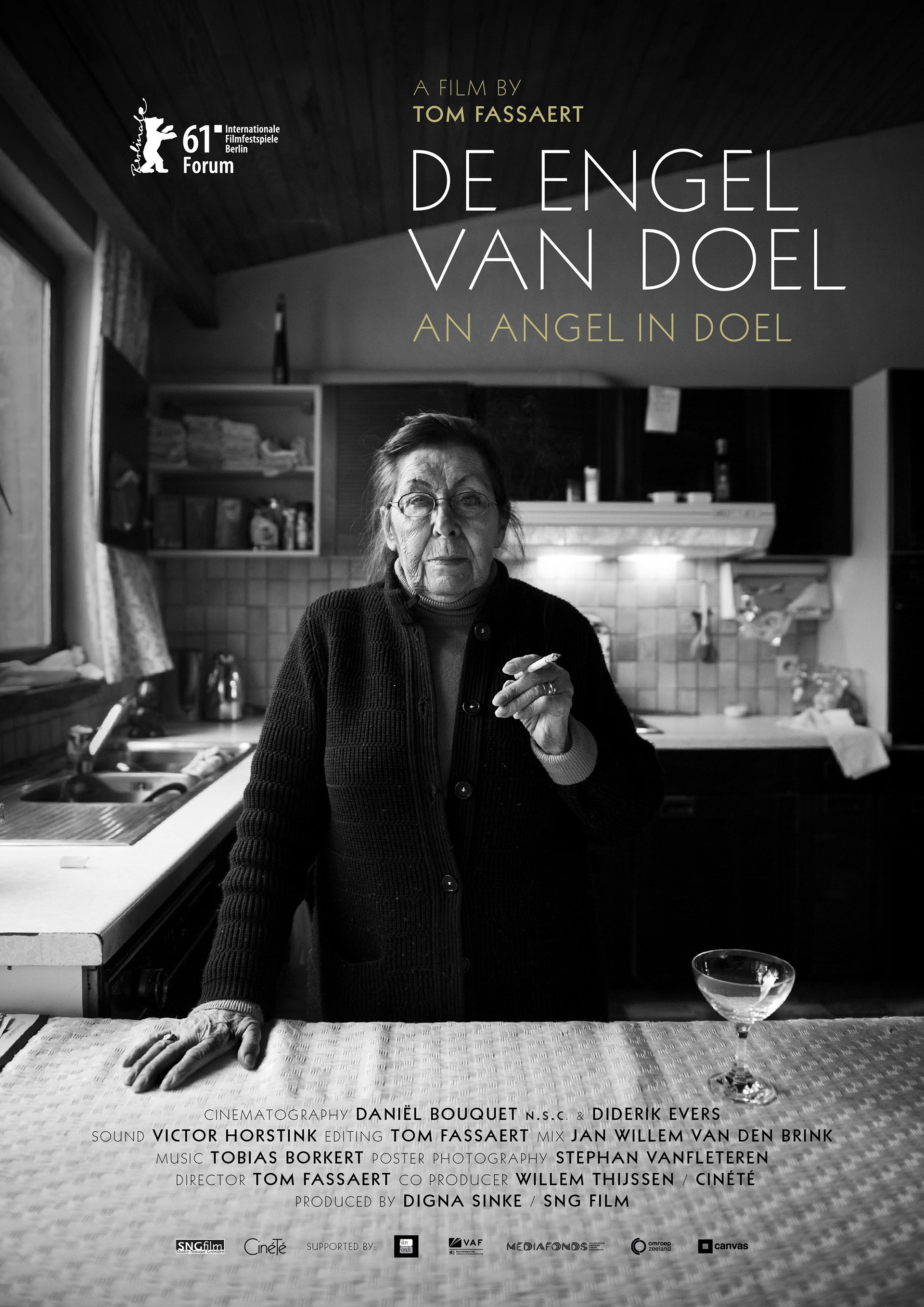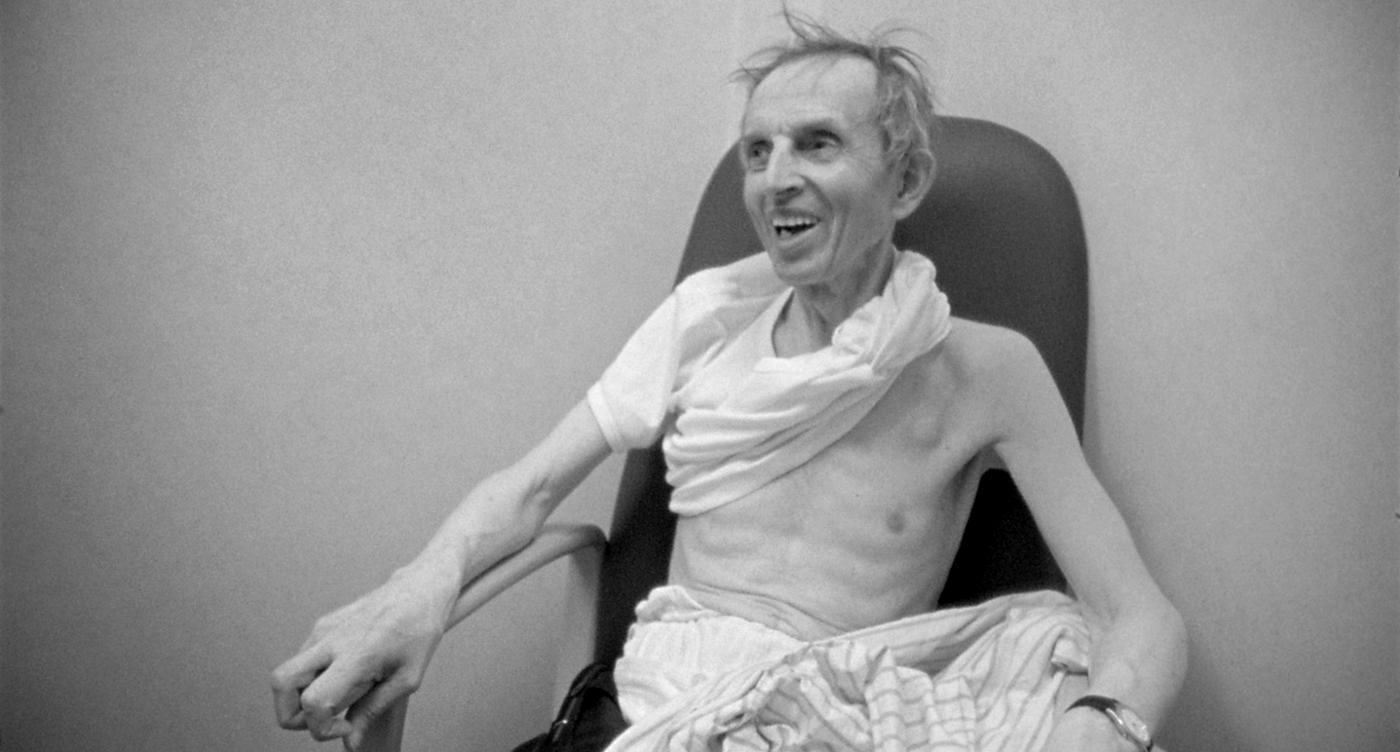 Variety
: "
An Angel in Doel chronicles a hard-knock, slowly disappearing way of life, with painterly touches and a keen eye for the humanity of its protags. Small but telling visual details hint at the larger dramas impacting those who have stayed behind"
Sight & Sound
: "Elegantly dour yet quaintly eccentric. The inhabitant's strartling mix of earthy pragmatism and wry, otherworldly musings form a curious portrait of generational mortality."
The Hollywood Reporter
: "This quietly accomplished feature-length debut by Tom Fassaert is a poetic black-and-white essay about plucky, bureaucracy-battling seniors."
Fipresci at Berlinale
: "Shot in carefully composed black and white, the film is a haunting requiem for a doomed world."
NRC
: **** "Het is de magische weemoed van Fellini met een tikje vervreemdend absurdisme van Roy Andersson. Wat een geschenk als je als filmmaker ogen hebt die dit soort beelden kunnen vinden."
Volkskrant
: **** "Niet het specifieke dorpsleed, maar de onvermijdelijke eindigheid van het bestaan is het onderwerp van De engel van Doel."
Parool
: **** "Als Fassaerts obsessie prachtfilms als De engel van Doel blijft opleveren, moet hij vooral niet veranderen."
De Standaard
: **** "Een van de mooiste documentaires die we dit jaar mochten bewonderen en de geboorte van een onversneden documentairetalent."
Vrij Nederland
: "De engel van Doel is gefilmd in prachtig zwart-wit, met een subtiel palet aan grijstinten. In de film vervaagt, langzaamaan, de grens tussen het leven van Doel en het doel van het leven."
Glamcult
: "Het verhaal is tragisch, maar soms onwaarschijnlijk hilarisch. Oogstrelend gefilmd en prachtig gemonteerd. Een van de mooiste Nederlandse documentaires van dit jaar."
Der Tagespiegel
: "Der Film funktioniert als Requiem auf einen verlorenen Ort, als Hommage an eine bemerkenswerte Frau - und als Reflexion über Vergänglichkeit und Zeit."
Ronny Dombrowski, cineastic.de
:
"
Mit seinen intensiven Bildern in schwarz/weiss erinnert Tom Fassaerts De Engel van Doel an ein Zeitdokument längst vergangener Tage, wenn er in langen Einstellungen die Dialoge und Monologe von Emilienne aufzeichnet, ohne die Kamera auch nur ein Stück zu bewegen. Aufgenommen auf 16mm bekommen wir so ein Stück des stillen Protestes geboten, der schon bald damit beginnt, selber Geschichte zu werden."​​​​​​​